Janauary 16, 2013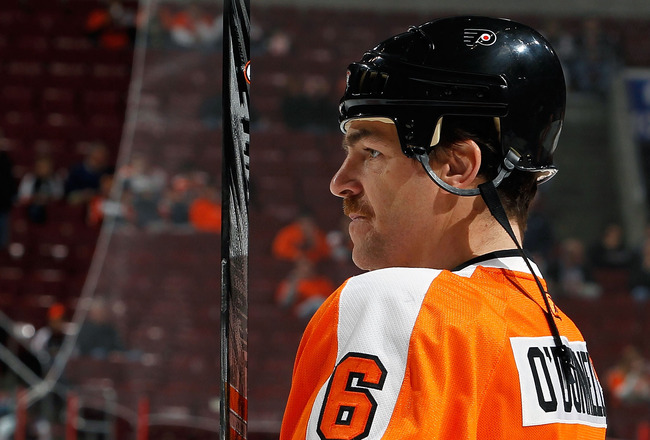 O'Donnell signed with the Flyers for the 2010-2011 season and played in 81 games for Philadelphia, finishing with a plus eight rating in 15:33 of averaged ice time, which are good numbers for any defenseman. He also scored a goal and made 17 assists that season as well.
O'Donnell spent his first six seasons with the Los Angeles Kings, then went on to play for Minnesota, New Jersey, Boston, Phoenix, Anaheim, Los Angeles (again), Philadelphia and Chicago.
In 2007, O'Donnell won the Stanley Cup as a member of the Anaheim Ducks.
O'Donnell will be retiring to take on a completely new experience.