January 7, 2013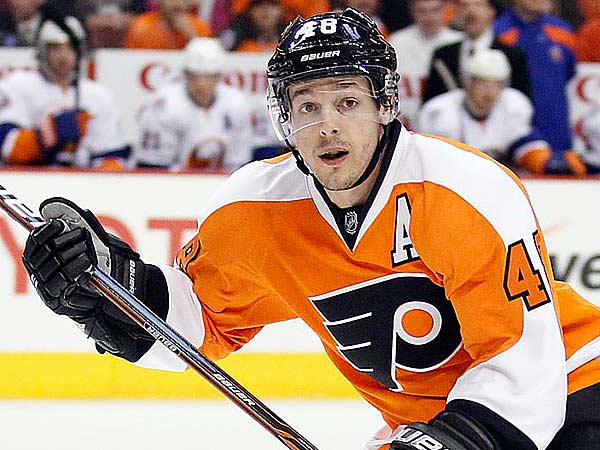 The lockout is not officially over yet and it will be at least another week until teams can open training camps, but the Flyers are already dealing with a couple injury concerns.
There is a chance that forward Danny Briere may not be able to start the season according to CSNPhilly.com's Tim Panaccio.
Briere suffered a wrist bone bruise playing in Germany for Eisbaren Berlin a week ago. The injury was expected to to keep him sidelined for 2-3 weeks in Berlin, provided the lockout had not ended
General Manager Paul Holmgren met with the media today, but was hesitant to say anything about Briere's'status until team doctors got to check his hand.
"We'll see in the next few days once our doctors get their hands on him," Holmgrne said. "I don't think it's serious, but we'll see. The fact that Danny was playing probably was good."
Panaccio reports that Briere will see a hand specialist later in the week.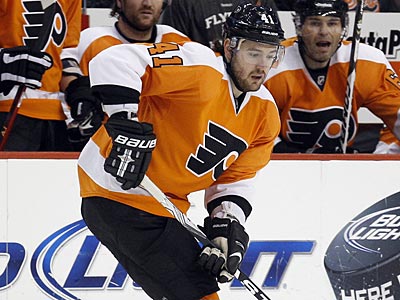 Panaccio is also reporting that defenseman Andrej Meszaros is unsure if he will be able to start the season.
Meszaros tore his right Achilles tendon during the summer, and did not start skating again unti mid-November.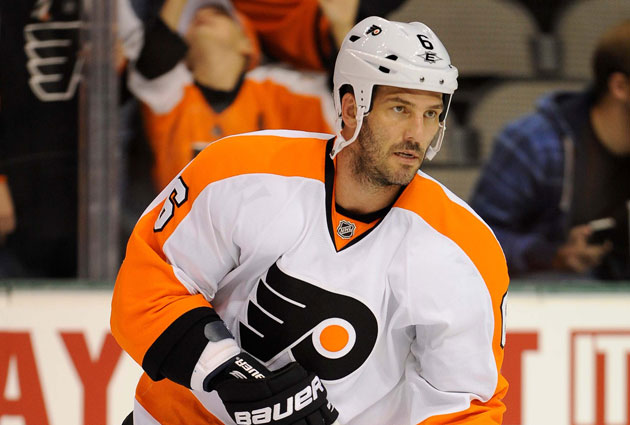 On the plus side, veteran defenseman Andreas Lilja says he is healthy and feeling great after having off-season hip surgery.
The Philadelphia Inquirer's Sam Carchidi tweeted a quote from the 37-year old defenseman.
"Andreas Lilja, 37, coming off hip surgery, will battle for a spot on
#
Flyers
' 3d pairing. "I feel new again. I feel like I'm 25," he said."
- Sam Carchidi, @BroadStBull

(Briere and Meszaros Images from Philly.com)
(Lilja Image from CBSSports.com)