August 7, 2012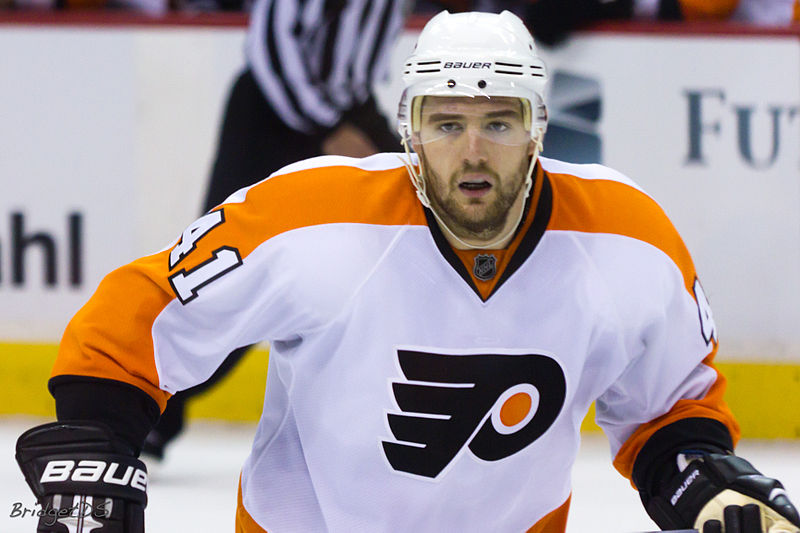 icehockey.wikia.com
The Flyers' defense takes yet another hit.
After losing Matt Carle to free agency, failing to sign Shea Weber from the Predators and with Chris Pronger not expected to return, GM Paul Holmgren announced that Andrej Meszaros will be out indefinitely with a torn right achilles tendon.
A statement was released by Holmgren via
the Flyers' website
.
"Andrej had successful surgery this morning to repair a torn right achilles tendon. The surgery was performed by Dr. Steve Raikin at Jefferson Hospital in Philadelphia. Andrej was injured last week during summer training in Slovakia. Andrej will be out indefinitely."
Sarach Baicker of CSNPhilly.com
writes that the recovery time from a torn achilles usually takes six to eight months, so it is possible that Meszaros could miss the entire upcoming season (provided the season even starts).
Meszaros, 26, is one of the Flyers' top defenseman, and losing him definitely will hurt. Especially since the general consensus is that this year's defense is not as good as last year's.
Meszaros had back surgery during the latter half of last season, missing the last six weeks.
Holmgren said that Meszaros was completely healed from the back surgery just days before this announcement.
Scott Hartnell and Sean Couturier commented on the news of Meszaros' injury to CSNPhilly.com's Tim Panaccio.
"It's something so unfortunate for him and for our team as well," Hartnell said. "He was going to log a lot of minutes."
"That's pretty bad news. He's had bad luck," said Couturier. "He had injuries last year and to start this way like that, it's not fun."
Meszaros averaged 20:40 of ice time in 62 games last season.